The New Inn is the home of Cropton Brewery.
Perched on the edge of the North Yorkshire Moors National Park, Cropton Brewery has been producing award-winning ales for over 25 years, although the tiny village has a brewing tradition that can be traced back to 1613.
More recently the brewery has undergone a large expansion to ensure you are kept topped up with your traditional favourites such as Monkmans Slaughter and Blackout for many more years to come.
We also produce beers with a more modern edge and a true Lager from Yorkshire, while continuing the core principals that Cropton Brewery was founded on.
Cropton Brewery
In 1984, the ancient craft of brewing returned to the village when Cropton Brewery was established in the cellars of the New Inn. Customers enjoyed the first brew of 'Two Pints' to such an extent that extra beer was produced to supply pubs and bars further afield.
In 1994, the brewery was built at 'Woolcroft', the farmland behind the New Inn. Within a year production had doubled. The same year saw the introduction of their first bottle-conditioned beer.
In he ensuing years the brewery has gone from strength to strength and is one of North Yorkshires best kept secrets. It has recently undergone a large expansion to make sure you are kept topped up with your favourites such as Monkmans Slaughter and Blackout for years to come.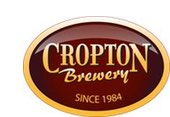 Brewery Tours
Visitors will experience first hand the time-honed skill that goes into brewing our legendary beers, each step will shown by our knowledgeable guides, if you have any questions please just ask.
The brewery tours are available Tuesday - Saturday 11am and 2pm subject to availability. Please ring to book your space. Evening and group tours are available by arrangement. We are a working brewery; as such these times are variable, for the latest times please contact the brewery directly.
Brewery tours are £11 per person including a pint of one of our real ales or a bottle to take home!
---
Brewery Tour for 2
A Brewery tour, a 2 course meal for 2 at The New Inn and a brewery gift pack. £75.
---
For something special we offer private group and evening tours of the brewery. These are highly popular so booking is essential. Please contact us for more information.