Beer Fest 2016
We are counting down the days to our legendary beer festival, its not long now!!
For those of you who don't have a "Des" we have put on a bus service from Pickering and Kirkbymoorside to help you get to the festival and back home so you can enjoy our beers and live music to the full.
The timetable is below.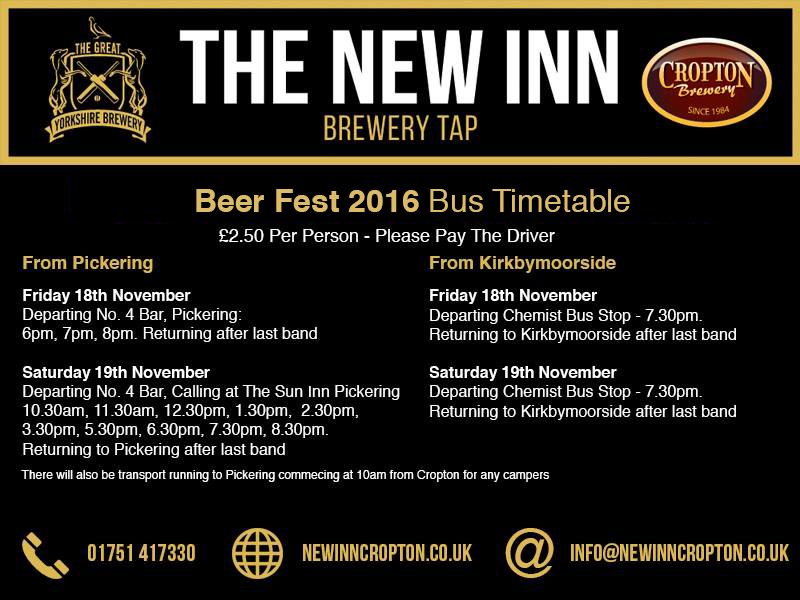 We look forward to seeing you there!